Looking For A New Concrete Driveway? View The Photos Below For Some Great Ideas
We would love the opportunity to tailor-make a concrete driveway design to your specific requirements.
We literally have hundreds of satisfied clients around Sydney and would love to be able to create a WOW factor at your place with our amazing range of concrete driveway options. There are so many different designs to choose from you'll be blown away by what you can achieve in such a short space of time.
Once you've had a look at the fantastic driveway makeovers below, be sure to give us a call and arrange a free quote. We know you'll be pleasantly surprised.
Wizcrete specializes in adding value to your home through fantastic improvements like the ones you see above. If you like the Concrete Driveway Photos then be sure to check out our many Testimonials and Awards in recognition of the work we are inspired to do every day.
---
Before Wizcrete
After Wizcrete Concrete Resurfacing
---
Stamped Concrete Driveway
Stenciled Concrete Driveway
---
Before – Damaged Concrete Stencil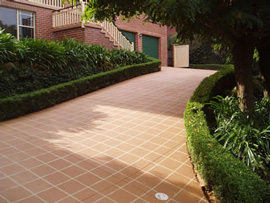 After – Concrete Resurfacing
---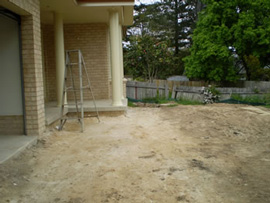 Before
After
---
Before – Broken Old & Narrow Driveway
After – New Widened Stamped Concrete
---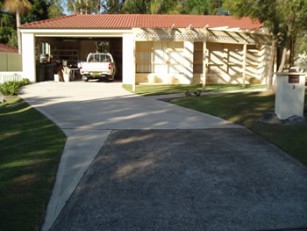 Before – Ugly Extended Concrete Driveway
After – Concrete Resurfacing
---
Quite a big job. The before photo truly shows exactly what we had to work with. We basically started from scratch.
As you can see the finished result is very attractive and appealing and will add some great value to their home.
---
The before photo shows quite an old and cracking concrete driveway with obvious signs of wear. Time for an upgrade.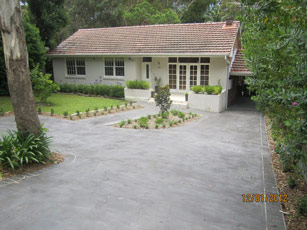 This finished result included concreting quite a bit of the surrounds as well. It was a concrete driveway and resurfacing job for this Sydney home.
---
As you can appreciate, this before photo shows off exactly what we had to deal with and what the owners desperately wanted to upgrade and change.
The finished result looks very attractive and modern. Are you in need for a new concrete driveway for your Sydney home?
---
View More Of Our Range of Concreting
Options Below By Clicking On Each Image
Be Sure To Check Out Our Amazing Triple Guarantee On All Our Concrete Resurfacing & Concrete Driveway Work