Decorative Concrete Stencils Add Instant Appeal To Any Home
Are you looking for a fresh new look around your garden or driveway? Perhaps you'd like to create a beautiful stone look with real concrete? The great news is that all of this can be done with concrete stenciling. Many people don't actually realise that you can use stencils for both outdoor and indoor applications giving a natural modern look.
Re-surfacing your existing concrete driveway is an effective way to totally change its look and feel. Stencil Pattern Concrete allows you to customise your look by creating eye catching special designs, company logos or monograms. Choose from a wide selection of contemporary colours and patterns that are available, allowing you to create the look you want and rejuvenate your existing concrete.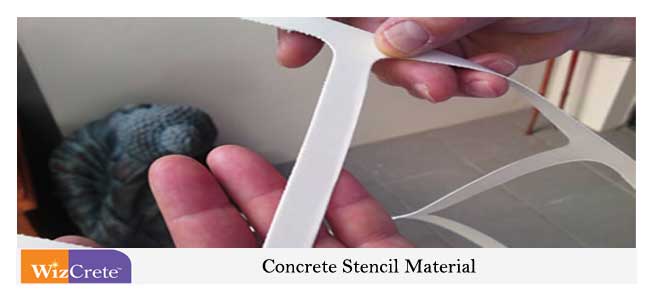 The method of making concrete patterns with the help of a stencil is relatively easy but best handled by a professional. The first thing you need to do is to prepare your concrete surface. After a few minutes of preparing the concrete you can use the stencil to make some really interesting patterns. We have a huge range of concrete stencil patterns for you to choose from. Having prepared the concrete you'll need to be on your toes to ensure the best timing of each stage in the process.
Concrete stenciling explained
Whether you have just poured fresh concrete or you would like a modern new look over an existing concrete surface, concrete stenciling can be applied successfully. The stencils which are used are made from papers, which are tear resistant and water resistant. The patterns can be varied according to the stencils but most of them have brick and stone patterns. Other popular choices are the slate or tile look. The great thing about stencils is that they are overlayed on a concrete base, leaving behind what looks like 'mortar joints', making the end result very realistic. Fresh concrete or existing concrete – either is fine
You can also change the colour of the stones by many methods. If you want to change the appearance of the stones you can apply a shake colour to the concrete. Once the concrete is sufficiently set, the crack control joints are saw cut leaving the last stage which is to clean and seal the concrete slab.
You can choose concrete patterns from a wide range of designs leaving you with some unique decorative concrete options.  One option is to add stencil brick circles to a slate stained driveway.Your options are limited by your imagination
Once you get a feel for the incredible options available to you, you can then look to decorate other surfaces around the home like your patios, pools, decks or entrance ways.
If you are based in Sydney then give us a call and tell us how you'd like your new surface to look. We've got many testimonials from satisfied clients in the Sydney area and are happy to offer you a free quote. Give us a call on the number below.
View some of our Before & After photo's below
Be Sure To Check Out Our Amazing Triple Guarantee On All Our Concrete Resurfacing & Concrete Driveway Work